×
Godzilla - Official Trailer
Godzilla - Official Trailer
×
Warner Bros Pictures and Legendary Pictures
Godzilla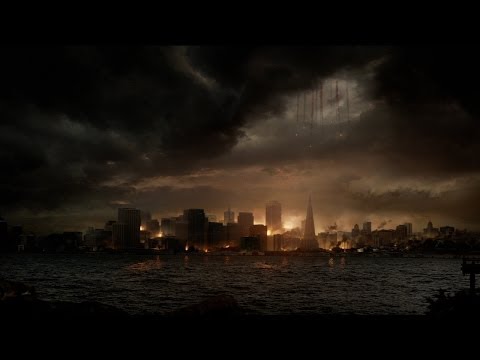 Godzilla is the scariest monster ever. Problem: I wasn't scared of this Godzilla. As a young lad who attended Pierce Elementary School in the 50's, I was petrified when Godzilla came up out of the water roaring and scaring Japanese. That 1954 movie has been part of my nightmares for a long time. I wanted to re-capture that experience without the nightmares.   Mission halfway accomplished; this 2014 version will not cause any restless nights. 
This film had a tremendous beginning featuring Bryan "Walter White" Cranston as a supervisor at a nuclear plant which has a breech while his wife (Juliette Binoche) is trapped inside an underground chamber. This drama and Cranston's acting was a highlight of the film so I know Director Gareth Edwards can create a meaningful and effective scene. This is a big-budget movie and for the most part the cinematography is splendid and the music by Alexandre "The Great" Desplat is magnificent. Desplat has been good for six nominations, but no gold yet. I would fix that. 
Director Edwards followed the Jaws Theory and did not allow his audience to see or even comprehend Godzilla until he was ready, and then it was done slowly and methodically piece by piece.  It took too long. I wanted to see Godzilla sooner. And in this version, Godzilla has enemy creatures that were creepy and unappealing. I'm repulsed just thinking about them.  During the climax, I didn't care nor was I pulling for anyone to win. That's the kiss of death for me. I got bored. On no, say it ain't so, Larry H...  It's so. 
Godzilla will probably make a godzillion dollars at the box office for the first two weeks and then fade into the movie ocean. Reality: during the last half of this movie, my audience began lighting up their cell phones; others went to the concession stand. This is scientific data. We were restless. 
I understand your desire to see the scariest (most famous) monster ever, but go with a sense of humor.  Rock 'n Roll. 
Grade 78.  Larry H.