×
True Story Movie Trailer
×
truestorymovie.com
True Story
×
truestorymovie.com
True Story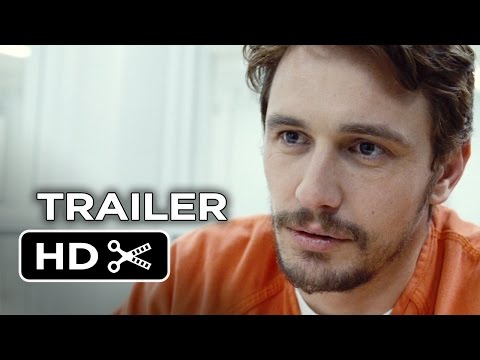 Christian Longo (James Franco) is charged with the murder of his wife and three small children in a quaint town in Oregon. While in jail awaiting trail, he becomes a friend and confidant of a former New York Times journalist, Mike Finkel, played by Jonah Hill. Finkel promises Longo to not publish any articles or books about Longo's complicated story and whether he killed his family until after the trial. 
With that journalistic agreement, Longo supposedly spills his guts. Finkel, recently fired for writing an article for the Times that was full of fabrications, eagerly jumps at the chance to have exclusive access to a man charged with four murders. The author instincts in Finkel can taste a professional comeback and a lucrative book deal with Harper Collins. Can Finkel get the true story and restore his integrity? 
Much of the movie is set in a county jail visitors room which is constantly monitored by a deputy. Franco is sporting his classic scraggly beard and dark brown eyes seated opposite the bespectacled Jonah Hill dressed in a conservative V-neck sweater. Their character portrayals of a beleaguered  journalist and a mass murderer, allegedly, are powerful and professional. These two thirty-somethings give us a huge gift as they stare at each other and ponder their next move in their battle to get into the minds and motives of each other.  
Director/Co-writer Rupert Goold serves up a small piece at a time of this murder mystery without being boring. The story is painstakingly revealed while maintaining enough of the suspense to keep the audience's focus. Are we seeing and listening to a "true story" or are we being manipulated by a murderer's mask? 
Jonah Hill is only 32, but he is way down the road of a brilliant career. Reminder that he was nominated for an Oscar for Best Supporting Actor in 2010 for "Moneyball" and again in 2013 for his memorable portrayal of Donnie Azoff in "The Wolf of Wall Street." And he's the same guy that plays a buffoonish cop in the "21 Jump Street" series. Pretty amazing range for the affable, funny Jonah Hill. 
Another reason that I chose this movie instead of "Paul Blart: Mall Cop 2" is that I'm a huge fan of James Franco. He's an enormously successful movie star; I counted 15 movie credits for him in 2015. Not to mention his nomination for Best Actor in "127 Hours" in 2010.  
Franco's depth of facial and eye communication delivered as the man accused of murdering his family is a thing of beauty. But he did not overshadow Jonah Hill; they are worthy opponents and had magical chemistry. Bravo to Goold for properly controlling an engaging flow of information and dishing out supreme character development.
Go Rockets!  Rock 'n Roll. 
---
Grade 90. Larry H.  
---