×
Excercise with dumbells
Source: National Osteoporosis Foundation & Mayo Clinic
×
YOGA to STRENGTHEN your BONES Part 1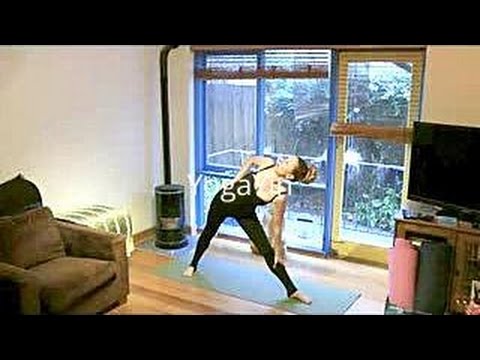 Get Bone Healthy!
May is Osteoporosis Awareness Month - Learn the Facts!
Osteoporosis is a condition in which the bones become weak and can break from a minor fall or, in serious cases, from a simple action such as a sneeze or bumping into furniture.
Approximately 8 million American women have osteoporosis, resulting in more than 2 million fractures annually.
One in two women over the age of 50 will have an osteoporosis-related fracture in her lifetime.
 An average of 24% of women who experience a hip fracture will die from complications.
Symptoms to look for:
In the early stages of bone loss, you usually have no pain or other symptoms. But once bones have been weakened by osteoporosis, you may have osteoporosis signs and symptoms that include:
Back pain, which can be severe, as a result of a fractured or collapsed vertebra
Loss of height over time
A stooped posture
Fracture of the vertebra, wrist, hip or other bone
When to see a doctor:
Because osteoporosis rarely causes signs or symptoms until it's advanced, the National Osteoporosis Foundation recommends a bone density test if you are:
A woman older than age 65 or a man older than age 70, regardless of risk factors
A postmenopausal woman with at least one risk factor for osteoporosis
A man between age 50 and 70 who has at least one osteoporosis risk factor
Older than age 50 with a history of a broken bone
Take medications, such as prednisone, aromatase inhibitors or anti-seizure drugs, that are associated with osteoporosis
A postmenopausal woman who has recently stopped taking hormone therapy
A woman who experienced early menopause
Pro-active steps to take:
These 5 steps can optimize bone health and help prevent osteoporosis:
Get the calcium and vitamin D you need every day.
Do regular weight-bearing and muscle-strengthening exercises.
Don't smoke and don't drink too much alcohol
Talk to your healthcare provider about your chance of getting osteoporosis, and ask when you should have a bone density test.
Take an osteoporosis medicine when it's right for you.