×
Supplied
Yogs 620x360
×
Mind Body Exercises by Mary Jo Ricketson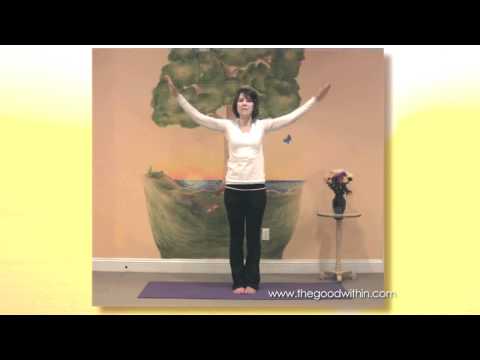 Yoga: Avoid Beginner's Mistakes
While Attaining a Well of Happiness
Expert Says Too Many Overlook Vital Mind-Body Connection
Yoga has become a popular option for alternative health management. Research has shown the practice can significantly reduce mental and physical stress, improve mood, and slow the aging process.
 "There are several disciplines of yoga, and with its rich history, and the beginner can easily get lost – or worse – injured," says Mary Jo Ricketson, an experienced yoga practitioner and healthcare specialist, and author of Moving Meditation (www.thegoodwithin.com). A registered nurse, she also holds a master's degree in education from Northwestern.
The most important step is getting started, Ricketson says. Here are seven things beginners – and anyone practicing yoga – should know to maximize their benefits:
1. Cardiovascular (aerobic) training: As with meditation, focused breathing is a cornerstone of mind-body training. Aerobic means "with oxygen" and aerobic movement increases the flow of oxygen-rich blood throughout the body, including the brain. Cardiovascular training is the single most important aspect of the physical training because it keeps the heart open and strong.
2. Core and strength training: This includes the students' abdomen and buttocks, and the lower back region, which extends to the base of the skull. Here is where strength, stability and balance originate.
3. Flexibility training (yoga postures): Stretching simply feels good, and it reminds students to not only be more flexible in one's body, but also one's mind. This step allows us to move (and live) with greater ease.
4. Adequate rest: Sleep is a necessary part of life, and sufficient rest is needed for energy and equilibrium.
5. Life-giving nutrition: Making the right choices in food allows yoga students to achieve an optimal, balanced state. This includes nutritional foods consumed in moderation.
6. Family/community/church: From Epicurus to modern science, study and observation show that we find greater happiness with access to friends and family.
7. Written goals and a plan of action: Goals and stated intention act as a road map to achieving balanced well-being.
Ricketson says the above steps are just the beginning. She says tapping in to the mind-body connection also helps memory loss, attention deficit disorders, public violence – including in schools – as well as an unknown amount of needless human suffering.
About Mary Jo Ricketson
Mary Jo Ricketson has studied human health and well-being for decades, earning a Bachelor of Science in nursing and a master's in education. In 1999, she opened the Center for Mind-Body Training, which offers classes, seminars, and personal training. Yoga training is done in her studio, in schools, and in corporate settings. She lives in the Boston area with her husband and two children.