×
×
×
×
×
×
×
×
×
×
×
×
×
×
×
×
×
×
×
×
×
×
×
×
×
×
×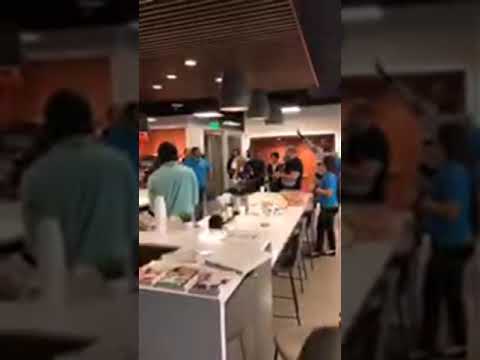 The Senior Resource Guide's new office buzzed with excitement as marketers and eldercare professionals from across the greater Houston area arrived for the highly anticipated Best of 2019 Voting Party + Networking.
On Thursday, October 24, WorkSuites' break room was transformed into a polling location for Senior Resource Guide's annual Readers' Choice Awards and the unveiling of the Traveling Voting Booths. Attendees were eager to cast their vote for their favorite businesses, people and services and had the opportunity to submit a request to book the Traveling Voting Booths. If you would like to have the Traveling Voting Booths for your next event, submit a request here.
Guests were also treated to pour overs and cold brew at the craft coffee bar courtesy of Deviate Coffee Roasters, plus a variety of yummy breakfast tacos, donuts, fruit and juices. Topping off the Best of 2019 Voting Party + Networking, two lucky winners were awarded door prizes.
#SquashTheCompetition #SRGBestof2019